Who does not need money! You may be a salaried person or you may be self-employed or you may be a student. At any point in life, we all require money. But what if we don't have it at that particular time? Then the loan is the only solution. Nowadays you don't need to run banks for loans, there are many loan apps available on the internet. But is it safe to trust and share personal details on any app? My answer will be no, not at all. That's why Odisha loan is here to help you in choosing a genuine loan app only. Money View Loans app is one of them. In this blog, we will review Money View Loans App. We will share step by step guide to apply for a loan in this app. Please read carefully and get loans safely. This blog post will help you to know how to get quick approval in Money View Loans.
What is Money View Loans?
Money View Loans is the simplest instant personal app in India. The loan approval process is very fast in this app. In google play store it has 10M+ downloads with 4.5 stars rating. Money View Loans is an online app, that offers Rs.10000 to Rs. 5 lakh loans to salaried and self-employed individuals. All the process is completely digital.
Features of Money View loans
Money View Loans App provide loans anywhere in India. So you can get loan sitting in your home.
This is an instant loan app. One of the great features of this app is that it check your eligibility within 2 minutes only.
After approval, you can get your loan ammount directly in your bank account. the repayment is also online. You can opt for auto EMI deduction also. So the whole process is paperless.
The repayment tenure is very flexible. you can opt between 12 months to 60 months.
The most important thing is that Money view loans app does not consider cibil score. So if you have zero or low cibil score, then also you are eligible to get loans from money view.
How to Apply in Money View Loans App
Many of you guys must be waiting for this step. This is an important step. Please read carefully step by step. Fill in every data correctly. Don't do mistakes in spelling. The steps include App Installation, Employment type, Personal Information, KYC verification, User Information, Account details, Confirm details, Choose Plan, and Loan disbursal which is the final step. We will discuss below one by one.
Application Installation:
Go to play store and download Money View Loans App. You can also visit Money view official website.
After installing Money View Loans App, log in via your mobile number.
Employment type:
Then you will be asked about employment type. There will be two options as Salaried and self empployed.
If you are doing any job, then select Salaried. If you are doing any buisness then select Self Employed.
Then enter your monthly income. To get loan approval, your minimum loan ammount should not be less than Rs. 13500. If you are residing in metro city, then your minimum income should be atleast Rs. 15000.
If you are getting your salary in your bank account, then select online other wise select off line and click to continue.
Personal Information:
In this step you have to fill your name, gender, D.O.B, address, and your pancard number.
Please fillup all details correctly otherwise loan application will be rejected. Enter your name as it is in your pan card. Then tick the authorise box click to get offer.
KYC Verification:
This is very easy step. Do your e-KYC by aadhar card. For e-KYC mobile number should be linked with your aaadhar.
After entering your aadhar number, an otp (one time password) will be sent to your registered mobile number. Complete this step with otp verification.
User Information: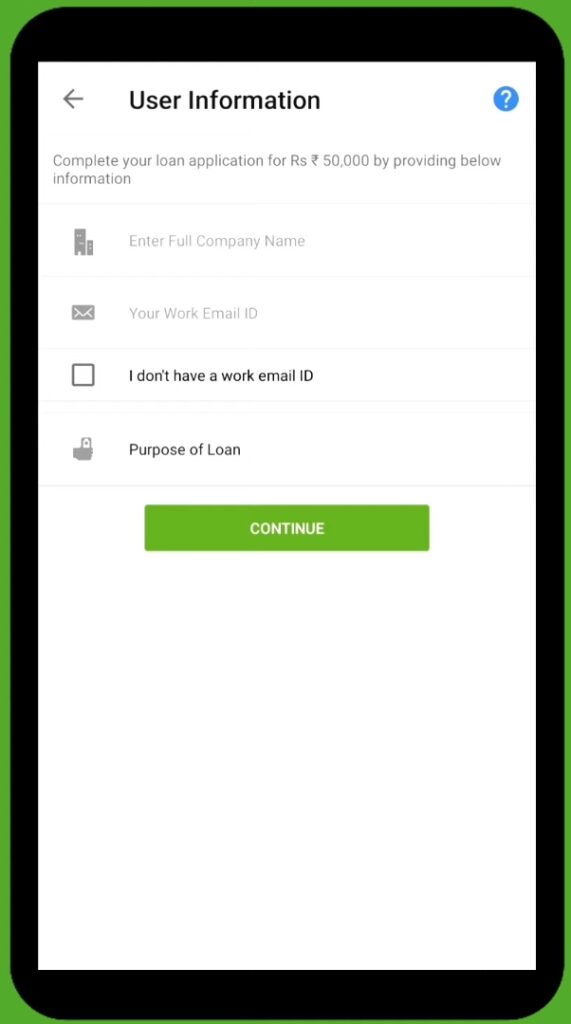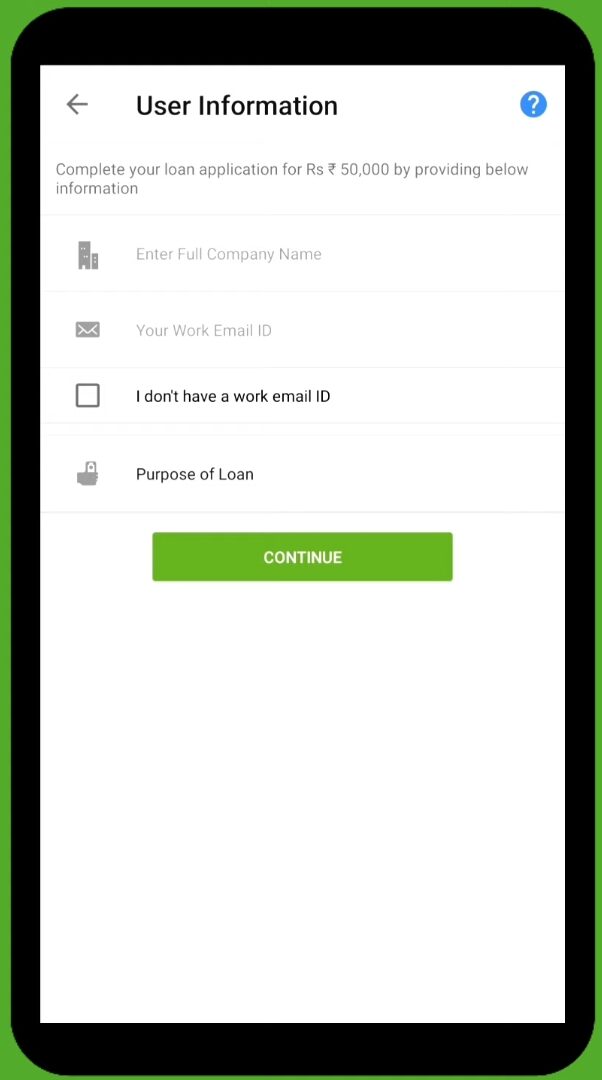 This step includes your working details such as the name of the organization, where you are working.
Give the purpose of your loan. It means you have to inform for which purpose you need this loan.
Account Details: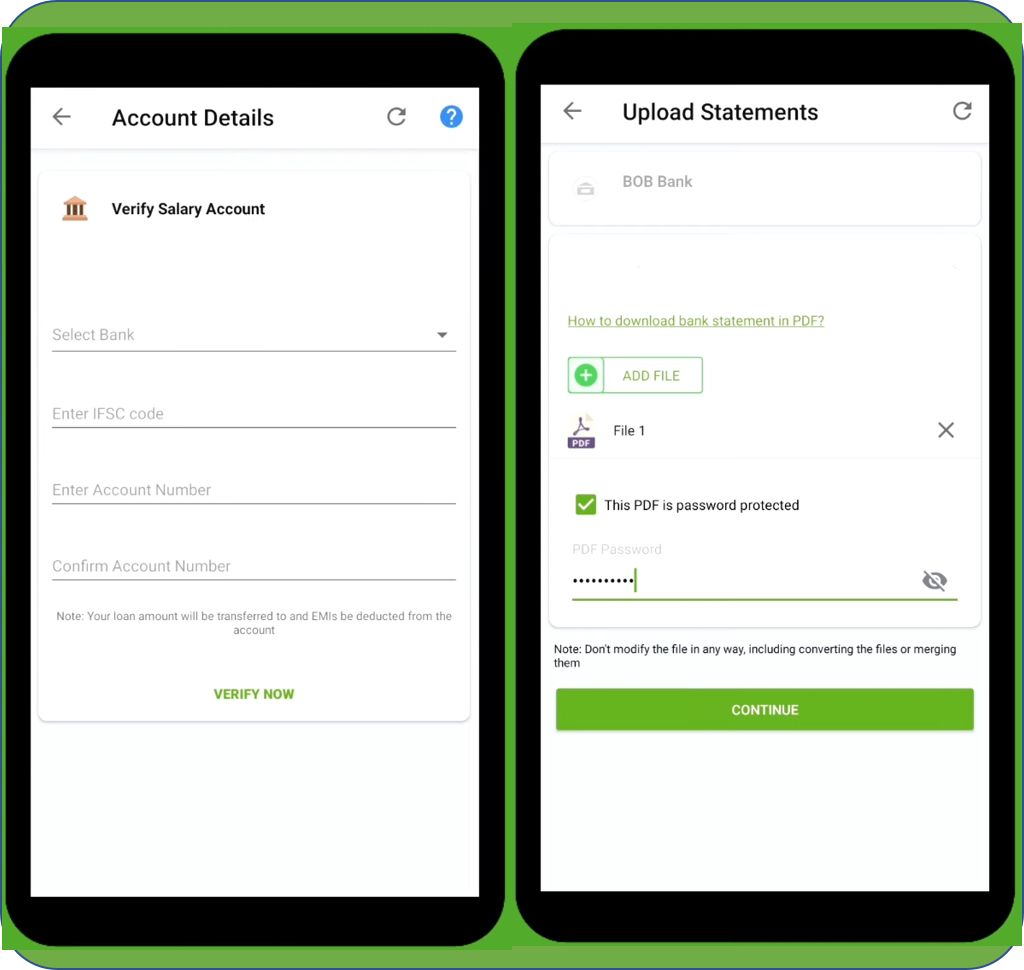 In this step you have to input details of your bank acvount. Your loan ammount will be disbursed in this bank account. Odisha Loan suggests to give the same account number which is your salary account.
In bank details fill in bank details like bank name, account number, and IFSC code correctly. Then click the 'Verify now'.
Then upload your four month bank account statement. You can easily download your bank statement through your net banking or official bank app.
If your bank statement pdf contains any password, then enter the password and click on continue.
Confirm details: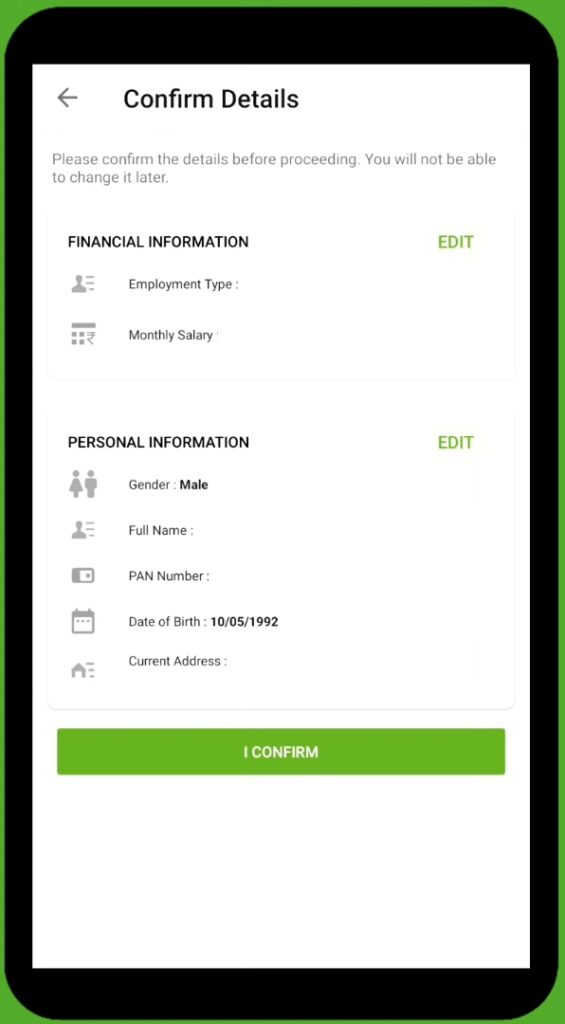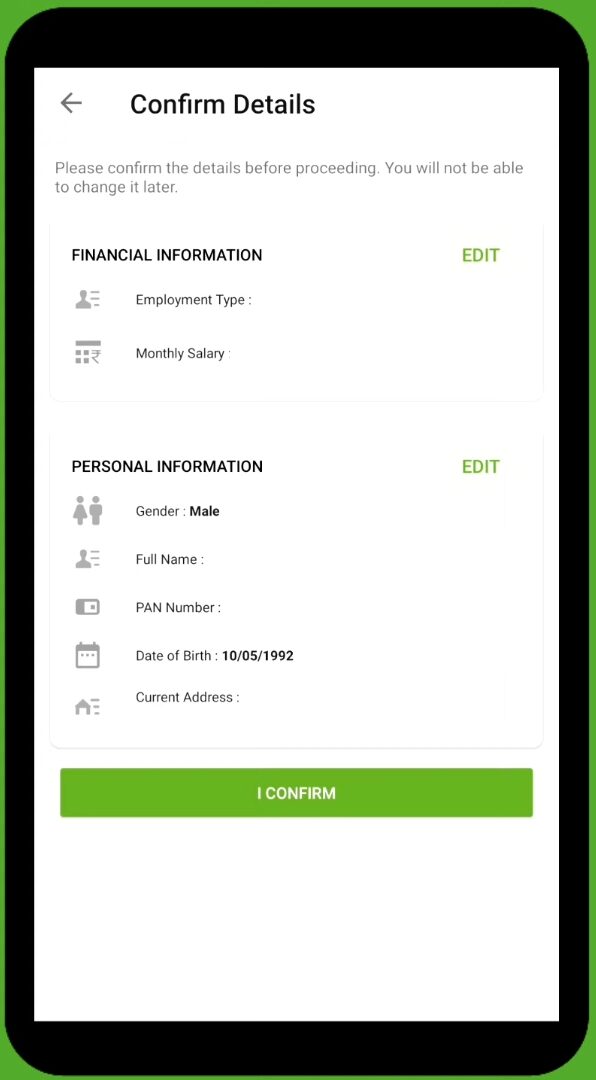 In this step, all the details you have given will be shown to you to verify finally. If you have any spelling mistake, then correct in this step.
Our suggestion is to please check your name, pan card number, and D.O.B carefully.
If everything is found correct to you, then click on I confirm.
You will get and congratulation message and a pre-approved eligible loan amount. But this is not your final loan amount. Click on okay and move forward to the next step.
Choose Plan: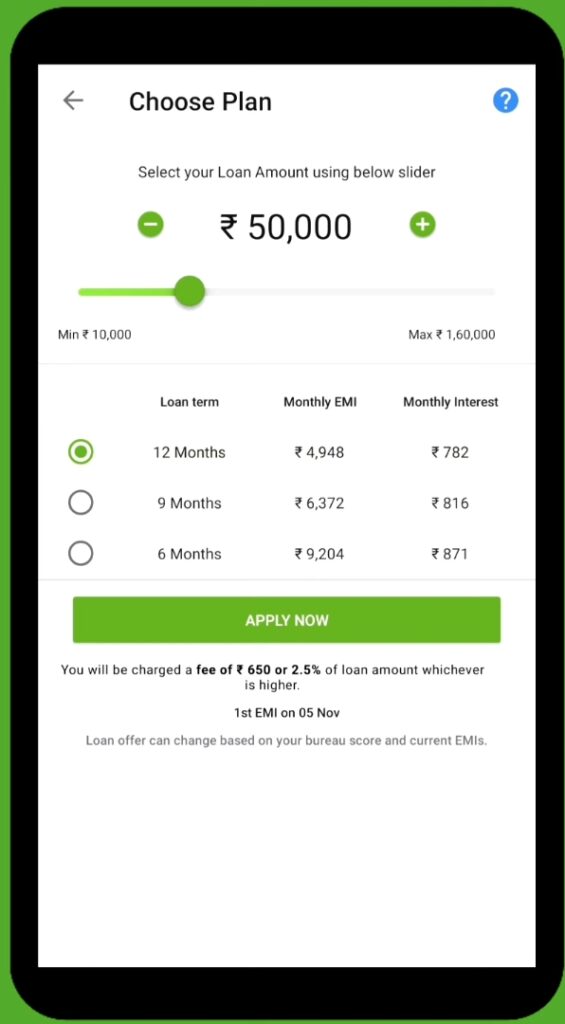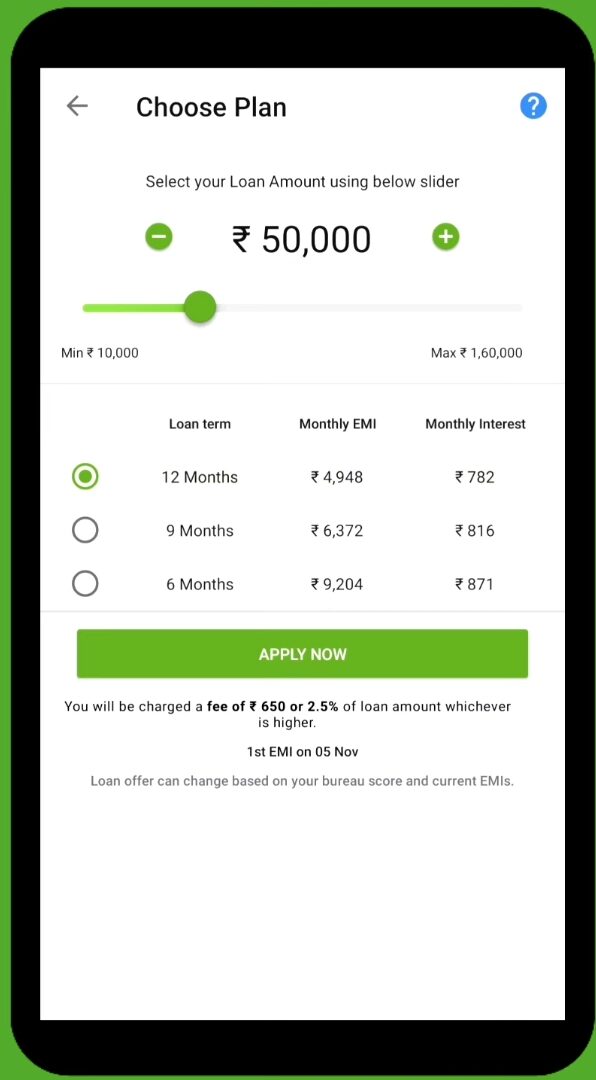 Here choose your required amount and select your repayment tenure. Now click on apply now.
Your form will be reviewed. If all your documents are correct, then you will get your final loan amount.
Then there will be an option to download a natch form. Fill up this and upload it after scanning. Natch form is necessary to auto deduct your monthly EMI timely.
After reviewing your natch form your final loan amount will be disbursed in your bank account within 24 hours.
Hope now, you will not face any problem applying for loans from Money View Loans.
Review of Money View loans App:
Money view loans is a trusted app. You can easily apply for an instant loan here.
If you are ineligible for this loan, you can try another loan app given below.
Take an instant loan from Buddy loan.
Take an instant loan from Mudrakwik.
FAQs
What is the processing fee of the Money View Loans App?

It is Rs. 650 or 2.5% of the loan amount, which is higher.

Can we foreclose our loan in Money View loans?

Yes, you can foreclose your loan amount any time you want.

What are the forecloser charges in Money View loans?

What is the money view customer care number?
Signing off
Team Odisha Loan.