Hi Friends, this is SPM. Do you need money urgently? Then you are in the right place now. When urgency comes, it never sees holidays or working days. There are banks and a lot of loan apps that provide instant loans. But what if you need money on Sundays or any holidays? Are banks open on holidays? Will loan apps provide you instant loans on holidays? Don't worry at all. This problem will be solved after reading this post. Because in this post I will direct you to a loan app called Mudrakwik. Mudrakwik is an instant loan app. Mudrakwik is best known for its 24×7 loan availability. That means if you need loan on holidays, then you don't have to worry. You can apply for loan from the Mudrakwik loan app and get money instantly.
Please read the post to the end and don't miss any point. I will discuss here every query related to the Mudrakwik Loan App. In this post, you will get to know, "what is the Mudrakwik loan app, how to apply for instant loan, what is the eligibility criteria for Mudrakwik loan, How much loan can you get from Mudrakwik loan app".
What is Mudrakwik?
Mudrakwik is an Instant loan app. The best thing about this app is that it is India's first loan app which provides loans any time. Any time means you can get loan on any day like Sundays and holidays also. You can get loan at midnight also. Anyone can face a bad time at any time and Mudrakwik helps in that bad time. So we can say Mudrakwik is a truly instant loan app that is really available 24×7. For now, it only provides instant loans to salaried persons.
Mudrakwik is operated by Mudrakwik Fintech Pvt. Ltd. Ayush Goel and Swapnil Madiyar are the founders of this app.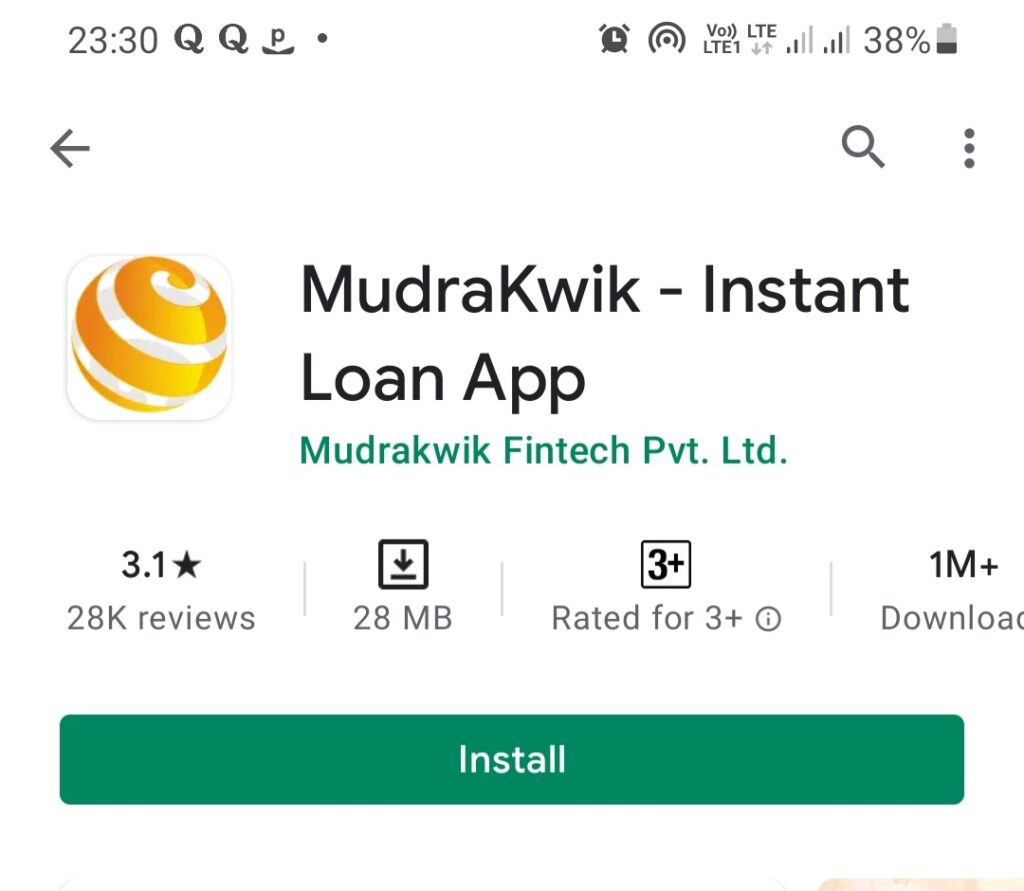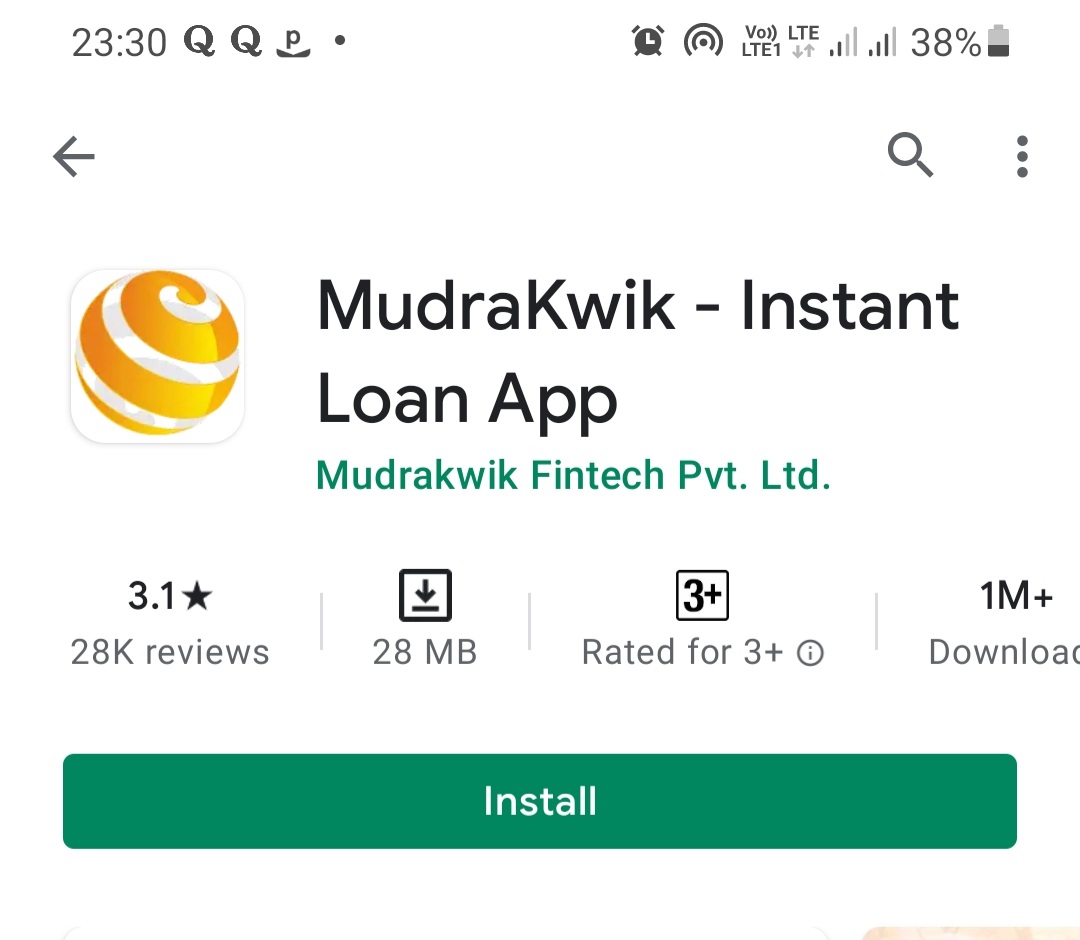 How many loans can you get from Mudrakwik?
Mudrakwilk loan app provides loan amount in the range of Rs. 1000 to Rs. 5,00,000. If here you are thinking any one can get maximum loan amount, then you are wrong. Loan amount depends on your eligibility.
The minimum repayment period is 90days and the maximum repayment period is 500 days.
Maximum rate of interest is 20% per annum, which is not considered as a big interest rate. In aurgency this rate is quite afforadable.
You will not get the full sanctioned loan ammount in your account, because you have to pay 5% of your loan amount as a service charge. If you are taking loan from banks or any other loan apps, then also you have to pay processing fee. So it's not a big issue.
Suppose you are applying for Rs. 50000 loan and the repayment period is 90 days (3 months). Processing fee( 5% of Rs.50000) will be charged Rs. 2500. The interest will be Rs.2500. So the total amount of Rs. 45000 will be disbursed to your acccount. You will have to pay Rs. 16667 as emi for 3 months.
Benefits of Mudrakwik Loan app
The loan gets approved automatically. So the process is very quick.
Mudrakwik uses AI and machine learning system. So the loan disbursal is for 24×7 due to automated system. It may be holiday or midnight, you can get loan instantly.
The KYC is done digitally, so no paperwork is included.
It improves your credit score.
Buy now and pay later option is also available in Mudrakwik.
Eligibility
You should be an Indian resident.
You should be a salaried person. Till now, Mudrakwik does not offer instant loans to the self employed persons.
Your minimum age should be 18 yesrs and maximum age should be 45 years.
How to apply loan from Mudrakwik Loan App?
Mudrakwik is available on the google play store. It has 1 million-plus download with good positive reviews.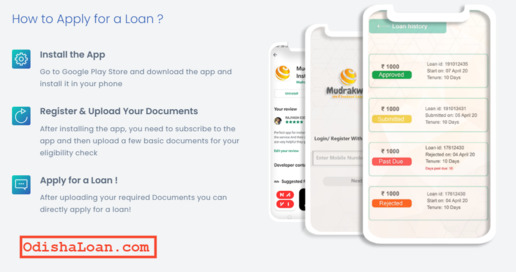 Go to play store and search for Mudrakwik. Download and install the app.
After installing the app successfully, register your account. It will ask your basic details. Fillup all details correctly.
You need to subsribe the app for three months, this will cost Rs. 80 to you.
Upload your required documents and then apply loan directly.
Your loan will be approved and will be deposited into your account within 5 minutes.
Documents Required
For applying for Mudrakwik loan, you should have Adhar card, Pan card, Identity card issued by your employer, and latest salary slip.
What is the customer care number of Mudrakwik loan?

Customer care of Mudrakwik is +918956039999.

How to contact Mudrakwik?
Well guys, now you have an overall idea about the Mudrakwik loan app. You are aware of the interest rate, processing fee, and loan amount. My suggestion is to take a loan only in emergency times. Never use this app for a loan to buy a mobile or anything. Take a low amount of loan, which you can repay without any burden. Always repay the loan within time.
Thanks guys, for reading this post to the end. Hope you like this post. 🙂