This article explains "how to remove credit card from PS4" step by step. If you are using a PS4 play station and have ever purchased anything play station store, then you might have added any one of the payment methods.
Credit cards are popular now and many people are using credit card as a convenient option to purchase online. If you also have saved the credit card information on your PS4 and you no longer need it now, then you can easily remove your credit card from PS4.
Steps for How to remove credit card from PS4
In the first step hold your controller and press the PS4 button. It will open the user's home screen. If you are not logged in yet, sign in with your correct credentials.
Settings: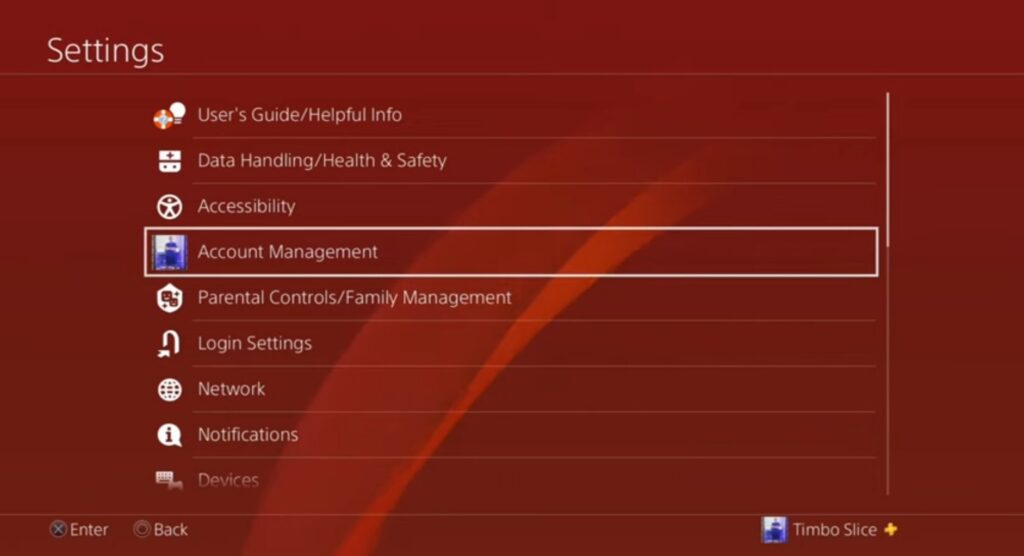 In the next step go to the setting options. In the setting options, you will find the following menus.
Account Management
Select the Account Management option. Under this option, you will again find the following menus.
Account Information:
Go to the option Account information. This option includes the following sub-menus.
Wallet: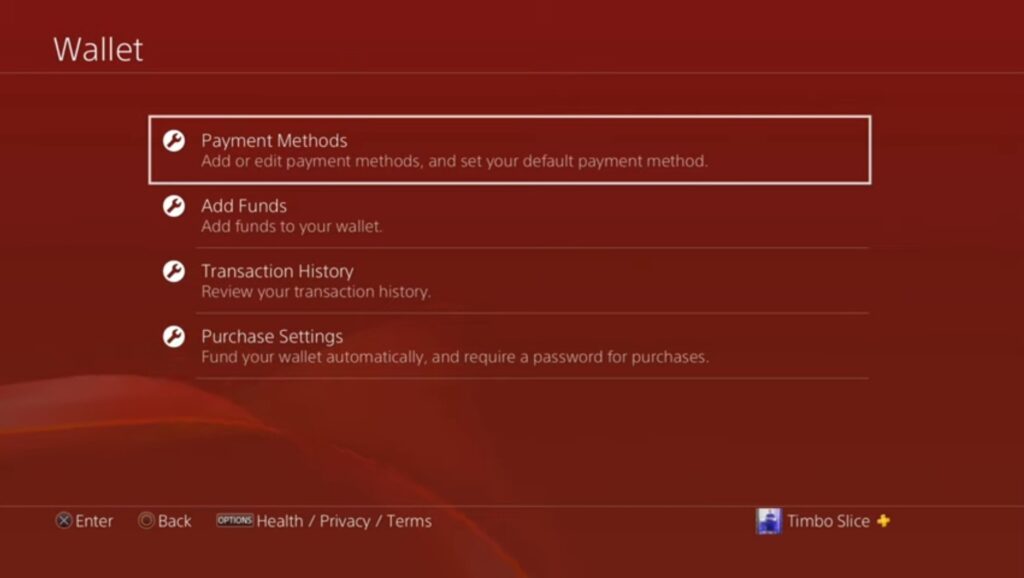 Select the wallet option and you will find these sub-menus under wallet.
Payment Methods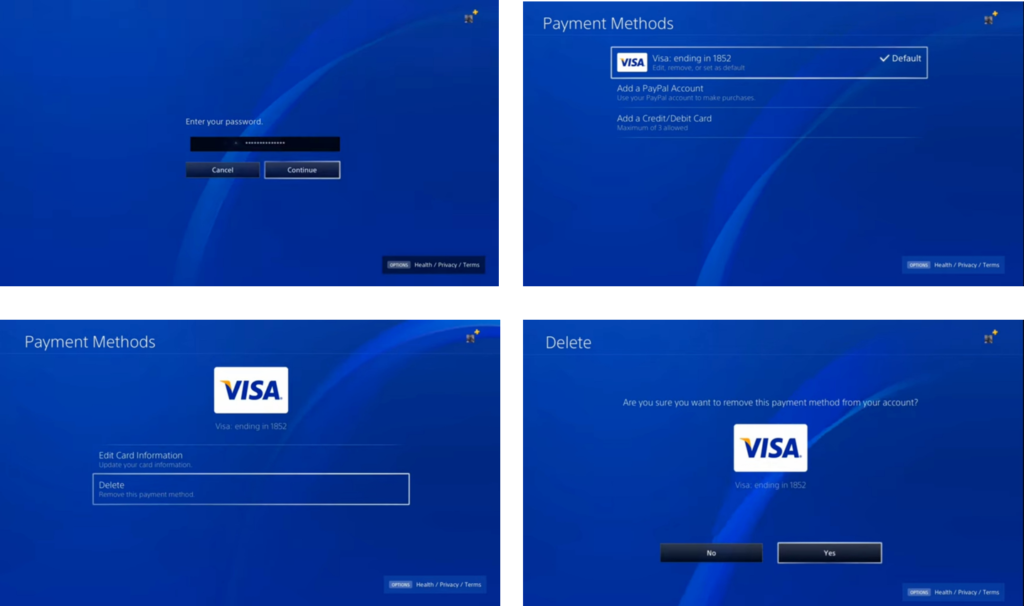 Select payment methods. Enter your password to validate your authenticity. Under the payment methods, your saved credit card will be shown. If you have added more than one credit card, then select the one which you want to remove. There will be two options as 'Edit card information' and 'delete'. Select the 'delete' button. Then confirm your choice by pressing ok button.
Overall Step:
Setting ➤ Account Management ➤ Account Information ➤ Payment Method ➤ Password ➤ Your credit card ➤ delete ➤ ok
After this process, your credit card will be removed from PS4 instantly. Hope this article is helpful to you. 🙂